Absolutely delighted with our recent Robot adoption from the very talented Robomofos. He's settled in well and is well admired.
Duncan MacRae — Tankerness

We have received our Robot sculpture this month and we are thrilled! My husband is a Sci Fi fan so I wanted to get him something unique as a gift, he was blown away when he unwrapped it! Be warned these are not toys!! They are beautifully made pieces of art that will last for generations.
Juliet — Nr Oxford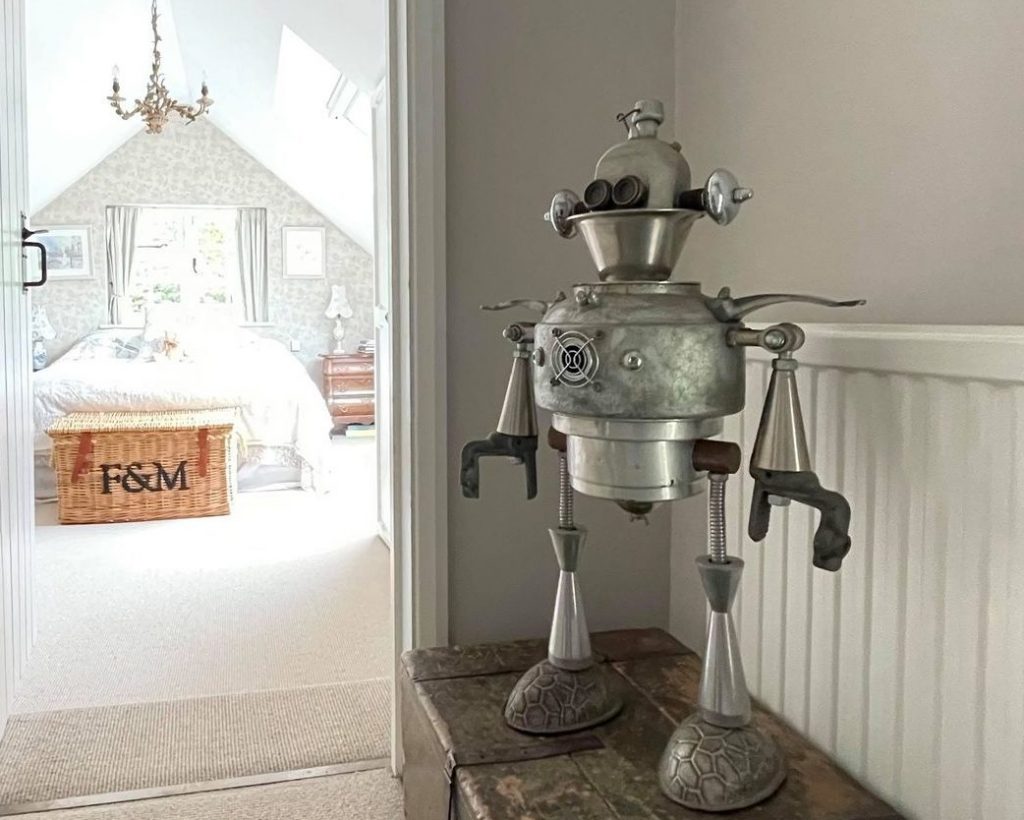 Robotastic! I have been following Robomofos for a while on Instagram and have always loved to look of Robert's Creations. Have just become the proud owner of our first Robot and we absolutely love him. The construction is amazing, no welding no glued parts, the whole creation has an organic feel as if the parts are supposed to go together. Our Robot is about 60cm tall which is just perfect for the room he is in, everybody comments on him, he is full of character and expression and always raises a smile. Thanks Robomofos have been recommending your robots to everyone!
Rupert Kingston — Berkshire

My husband is a nightmare to buy for and I was delighted when I found Robomofos. What surprised me was how much I enjoy having him around the house. It's nice to find some well thought out art that doesn't take itself too seriously.
Anushka Patel — Bristol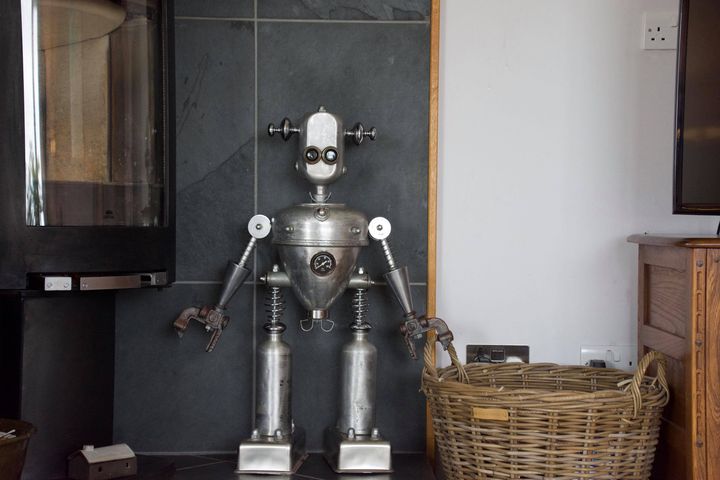 I didn't expect to get such a unique and quality piece of art for such a modest price. The photos don't do the real things justice.
Dominic Dare — Totnes

Delighted with our robot. Very cleverly and imaginatively constructed. Our one has a very friendly look and we call him Sparky!
Ian Deans — Kirkwall

Standing proudly by our computer , our uniquely characterful , robustly dependable, level – headed, pragmatic, easily lovable and perennially cheerful Robomofo has proved an invaluable addition to our family life . Our electrician recently agreed to an early return appointment with the cry "of course , to the house with the robot !". We cannot recommend Robomofo products and their life – enhancing , conversation – starting, stress – relieving and smile – inspiring qualities highly enough . Well done and an enormous THANK YOU !
Scott Dickinson — Glasgow

I bought my Robot over a month ago, hoping it might help around the house but to date it has done f#@k all!!! If anything it is just one more thing to clean!! No instructions, no batteries. I am beginning to suspect that this is just some artsy fart's joke that I don't understand !!! 1 star
Niel Fitzgerald — Barnsley